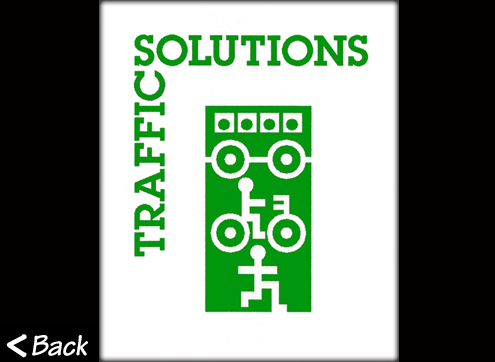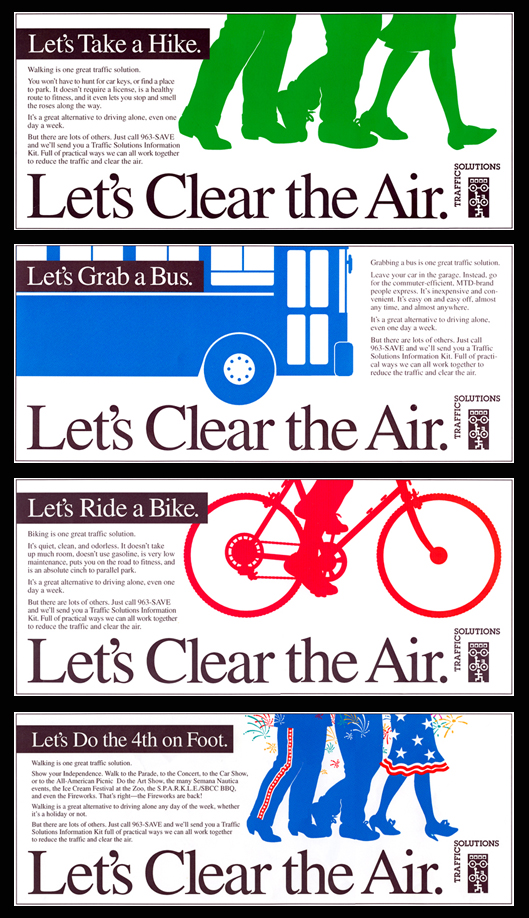 A second generation campaign (using the same seven grahics) is below.
Click any of these to enlarge . . .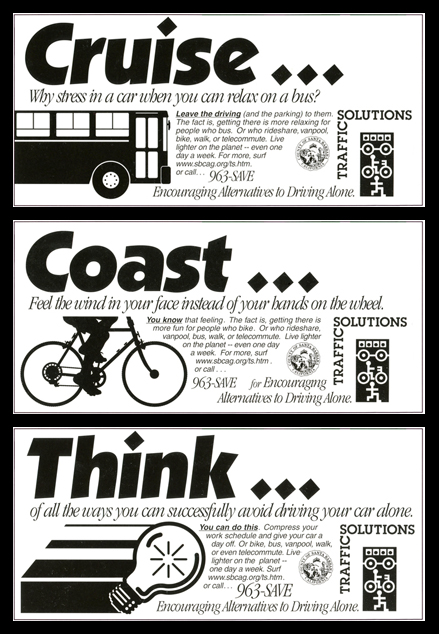 After a couple of years of adding awareness and credence to the seven alternatives,
the "Go Lightly" creative struck . . . along with a need to focus on the immediate downtown area. . .
so we worked with Traffic Solutions to develop a third generation . . . "Go Lightly."